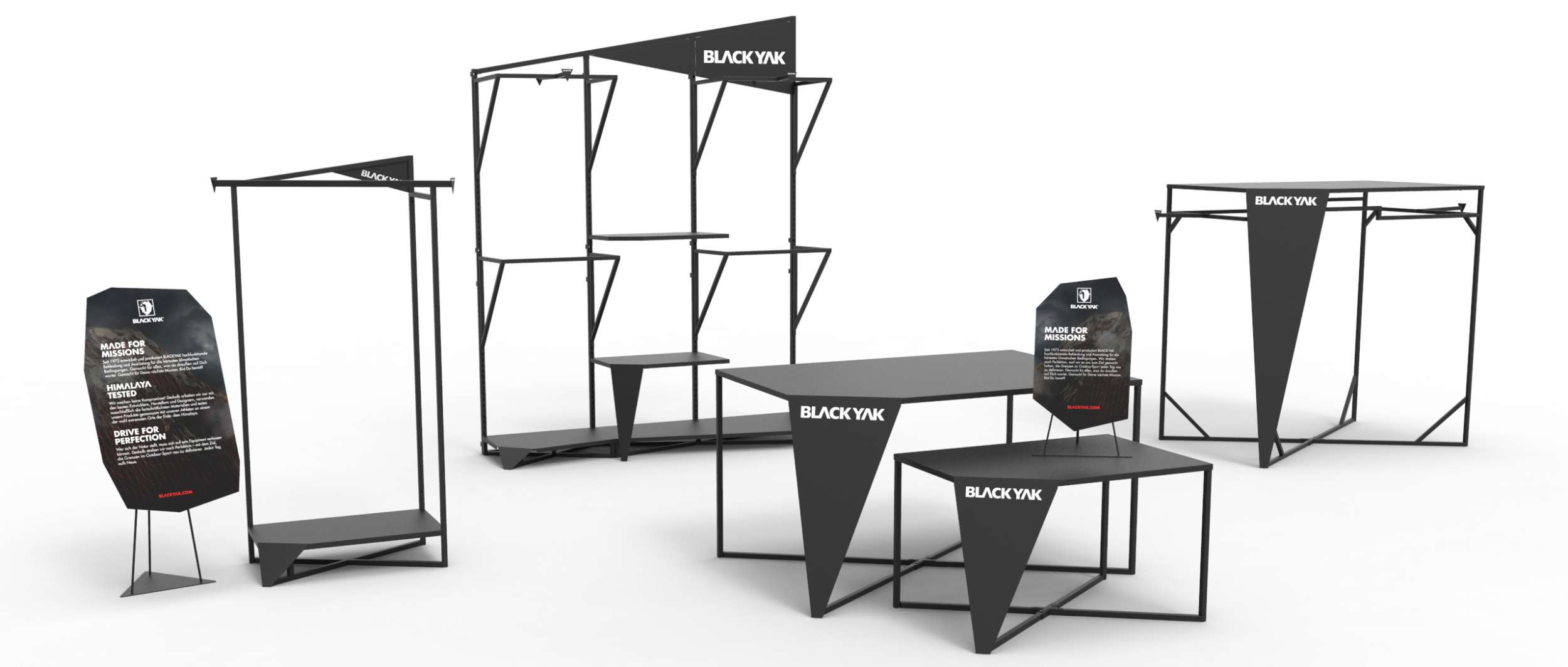 From concept phase to container loading in just 3 months!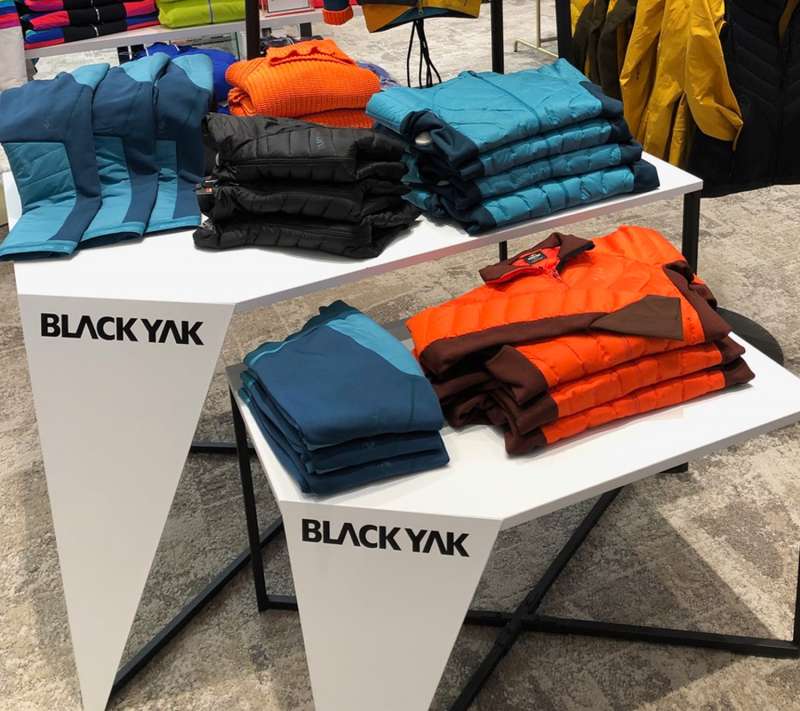 Display Range
The collaboration with Blackyak started in 2017. After a few smaller projects in the field of brand signage at the POS, we were commissioned to creatively develop a display series for Canadian retail giant Sporting Life in 2018. Blackyak's largest single retail customer at that time. After a successful concept phase, we developed a 10-piece program and managed to send a first, urgent production within 3 months from idea to container loading from China to Canada.
The program immediately took off so successfully that it was offered for global retail use as our collaboration continued.
Blackyak continues to be the benchmark in mountaineering apparel and we are proud to be associated with a brand that stands for nothing but the best quality and maximum output.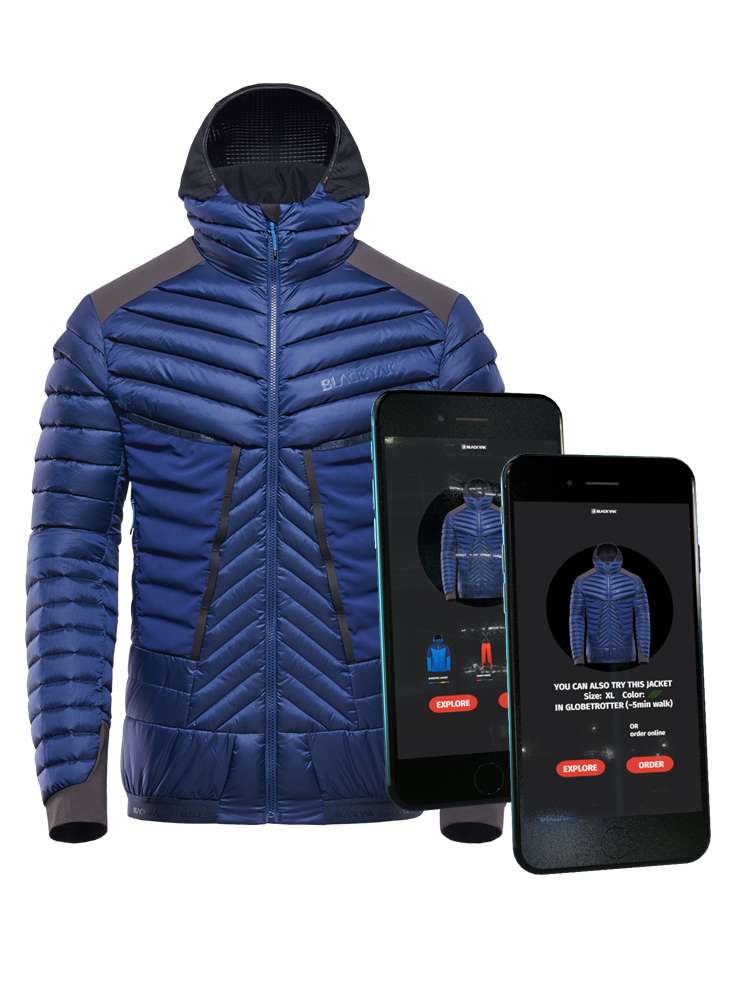 Digital Expand
How can you give the customer the full brand experience or show the complete assortment if it is not available in the store you are in?
To maximize the customers' shopping experience as well as to support the personnel on the sales floor, we have developed a digital extension for Blackyak that provides a seamless interface between offline and online in order to boost sales, increase customer loyalty, provide a personalized experience and enhance inventory management.