"In just two years we shipped 3000 displays worldwide."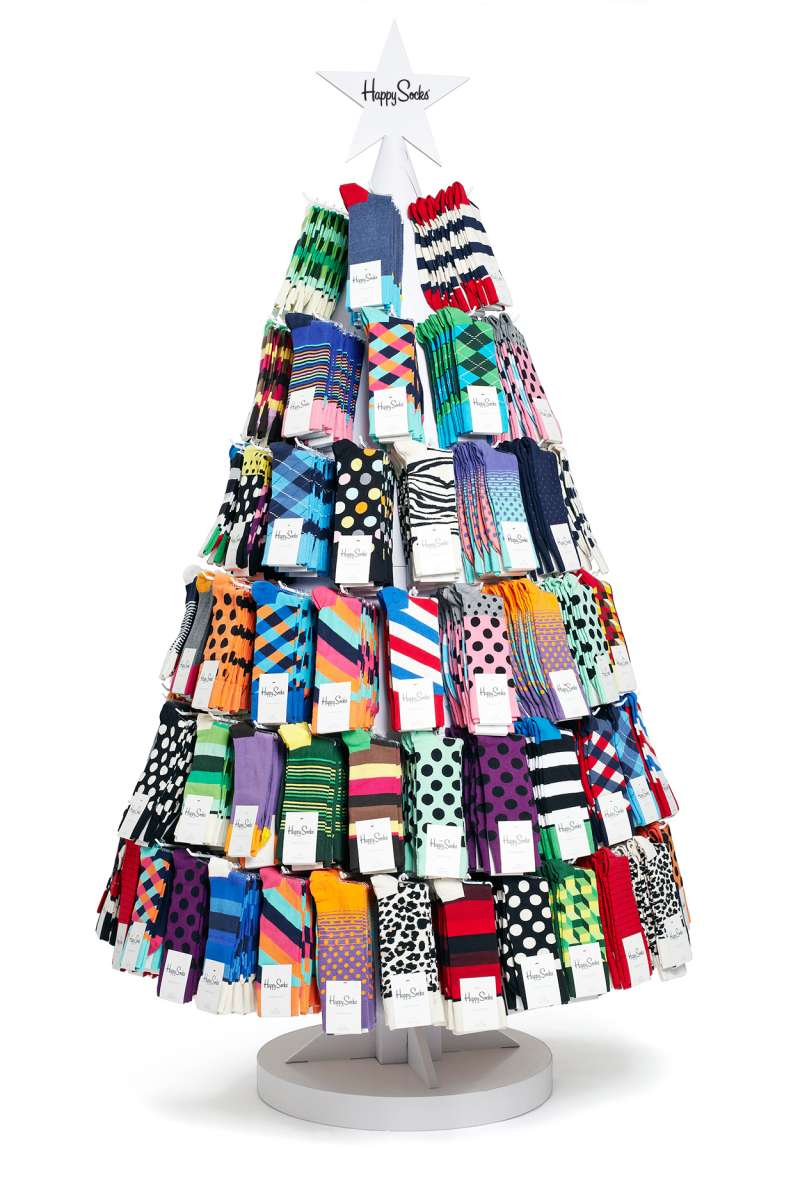 Happy Socks
From branded signs and small countertop displays to freestanding floor displays and wall solutions, we have designed and manufactured a complete family of displays for Happy Socks' global retail operations.
However, our most famous work is the Christmas season sock tree display, which is offered in 2 sizes.