"Pleasure working with such a great partner. We have very successful projects with Gate 8."
Michael Young, Michael Young Studio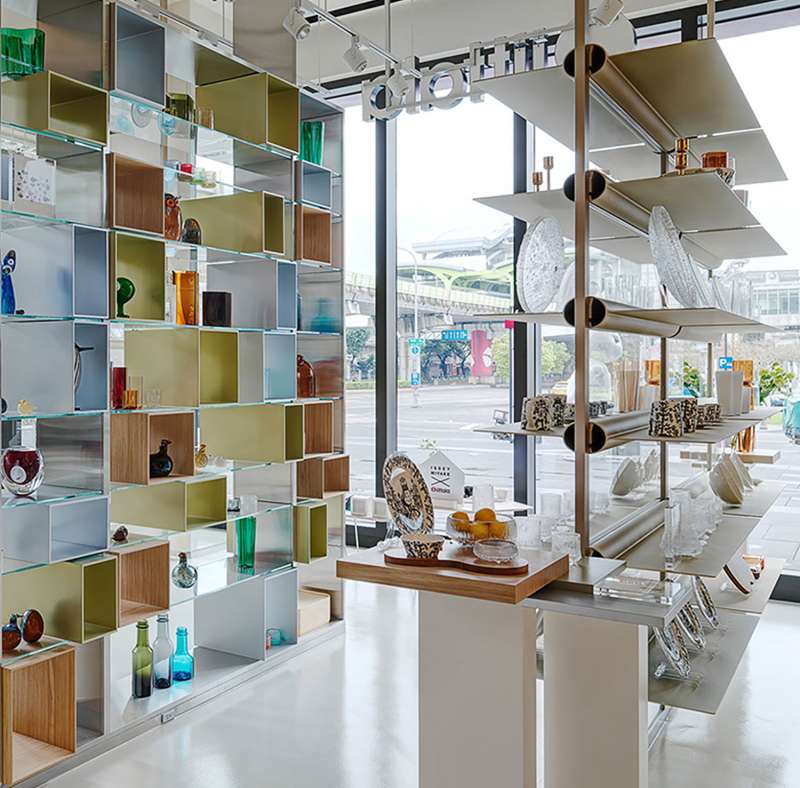 iittala
The Finnish homeware and design brand iittala have opened their first store within the Miramar shopping center in Taipei conceived by Michael Young studio. with more than 200 stores and shop in shops internationally, the aim for iittala is to increase their presence in the key markets, therefore the new flagship in Taiwan is a step forward in promoting its retail network in Asia.
The new retail design is a strategic step for iittala taking into consideration both western and Asian consumers."We are a well established Scandinavian design brand that understands the western lifestyle, but we want to understand thoroughly the specific needs of Asian consumers to enable our strategic growth in the area. Michael Young's studio has been an excellent design partner for the new iittala stores as he has a solid international track record in the fields of Asian business and design. Together with our internal retail team, iittala's retail presence is upgraded to communicate the brand essence in a fresh way", says Päivi Paltola, SVP for Fiskars Living brands, including iittala.